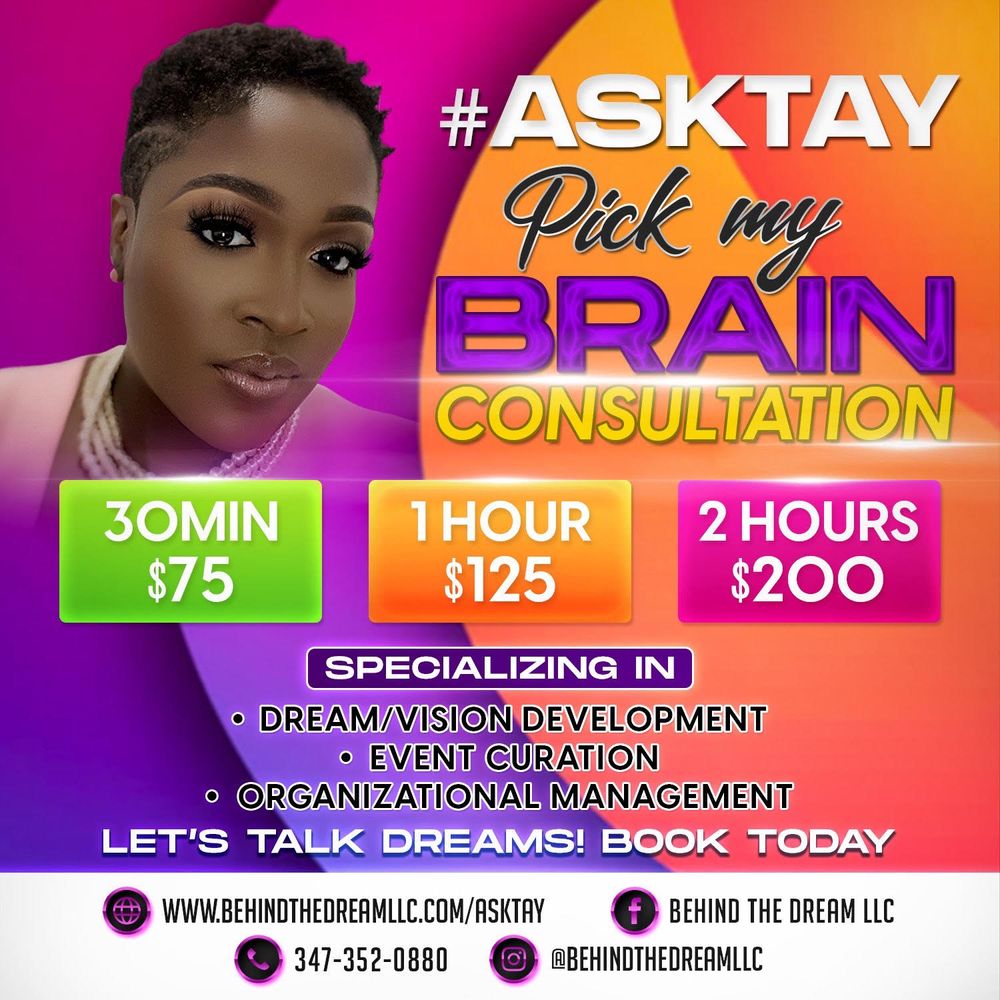 Let's Talk Dreams
Specializing in: 🌠 Dream/Vision Development🎉 Event Curation Organizational Management 🏢
Unlock the Power of Your Dreams and Aspirations with Our Exclusive Benefits:
🔹 Tailored Advice: Embrace the power of personalized insights, tailored recommendations, and a curated vendor list that aligns perfectly with your unique dreams and goals.
🔹 Expert Guidance: Tap into 20 years of invaluable administrative/management experience, as our seasoned experts provide you with industry-leading knowledge and insights, propelling you towards success.
🔹 Problem Solving: Overcome obstacles and challenges with ease, as we work hand-in-hand to explore innovative solutions, paving the way for your dreams to become a reality.
Join us on this extraordinary journey of transformation, as we elevate your visions to new heights and unlock the full potential of your aspirations. Let's build a brighter future.
ASK TAY- DREAM CONSULTATION- 30 MINUTES